wedding caterer is one of the most important parts of your wedding. A great wedding food is very important to make your guests happy. It will make your wedding memorable. Wedding caterers will not only prepare your wedding menu but have far more important role than that. They will help you coordinate the wedding reception timeline and the flow of the dinner. Also in most cases, they will also supply the tableware, coordinate the bar requirements and further help with last minute hassles.
Best caterers
We recently got the chance to learn more about Wedding Catering and the new-age catering ideas in the field. We bring you a detailed Interview with Mr Sanjay Gogia of Feeding Concepts. They are a Delhi based catering company, where they believe that every occasion in life that calls for a celebration is unique. They have been a part of this industry for the past 30 years. Along with their experience, they bring lots of innovation in wedding catering industry.
caterers in hyderabad
Interviewer: How long have you been in this business?
Feeding Concept: I have been in this business of wedding catering for around 30 years. We as part of feeding concepts bring you years of experience and the creativity needed in the field.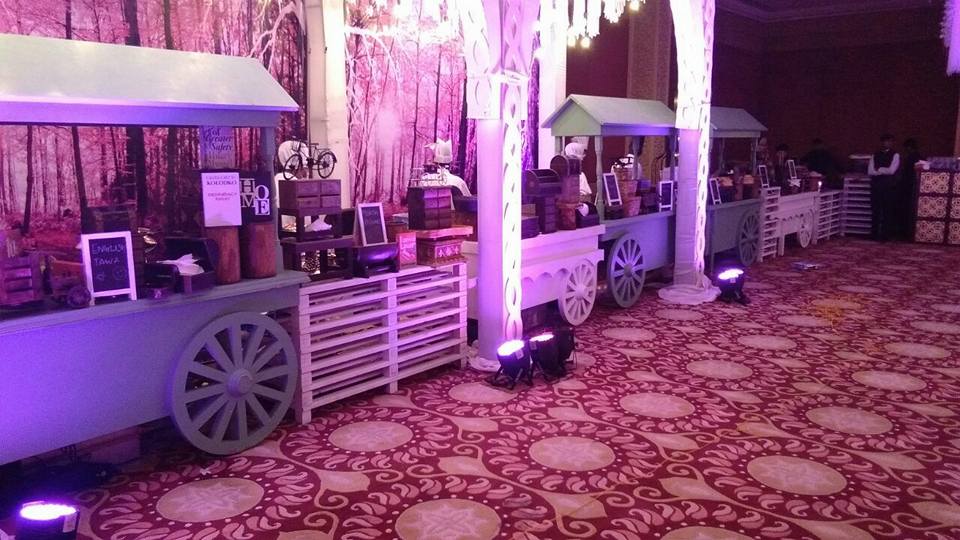 Ques:.What about serving alcohol in wedding catering? Do you arrange for Bartenders.?
Ans: As wedding caterer, we try to fulfil every need of the wedding party. Although alcohol is arranged by the Wedding Party itself. However, we do provide Bartenders if needed for the party. These are in accordance with the demand of the couple. These bartenders are specialized and have great skills. We try to provide everything with a wedding catering needs. We have special new ideas of a customized bar. These are very popular nowadays.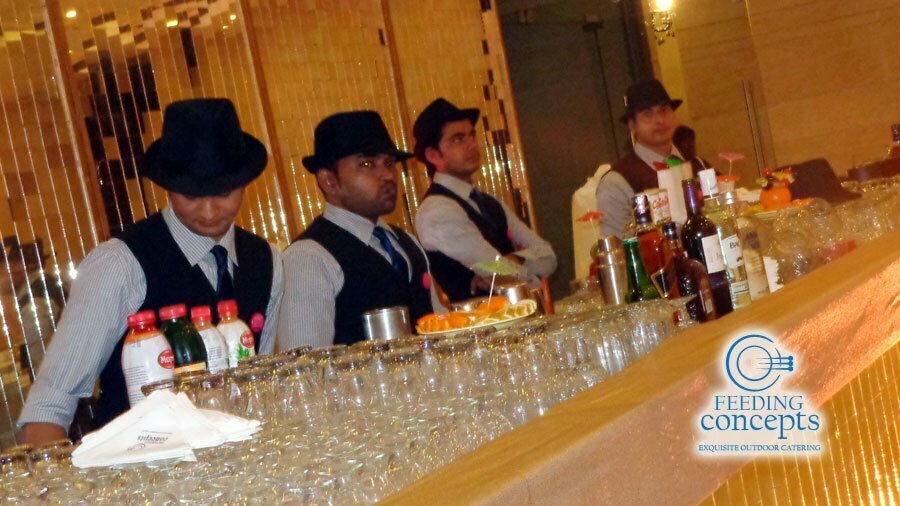 Ques: As, wedding caterer, what kind of food do you work with?
Ans: We try to make the wedding family happy and pleased with our service. All the food that we work with is completely fresh. We try to provide every type of food and cuisine.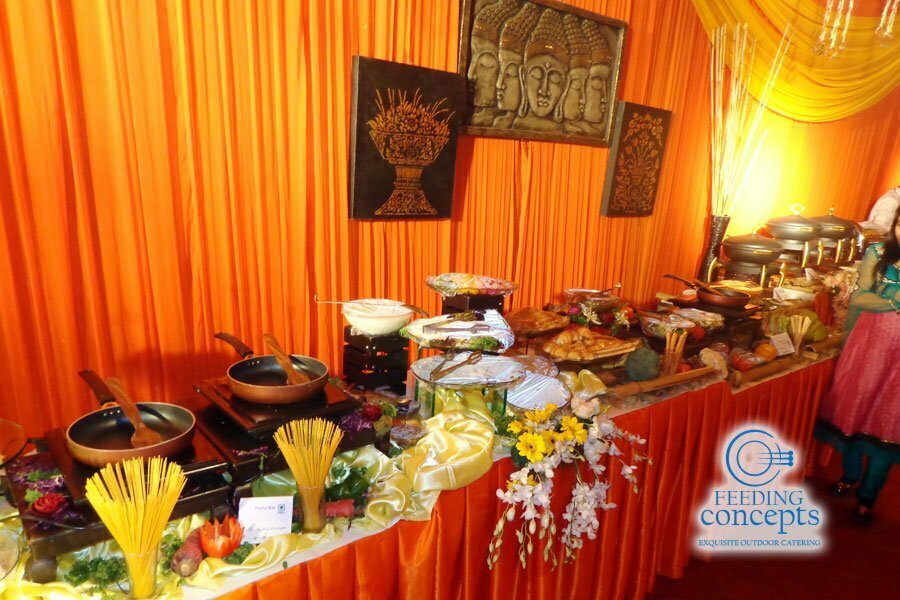 Ques. Do you work with global cuisine?
caterers near me
Ans: Yes, We cater to every wedding party needs. We believe in people and their emotional quotient.We are here to nurture, pamper and conceptualize the same. Every occasion is different. Be it size, theme, emotional value, location, mood and most importantly, You. Be it at the Pool, Qawali or Sufi, at your farm for Wedding Event or Anniversary, we are there with you to pamper your emotional quotient. Both, the menu and theme vary from party to party, from people to people.Share the same with us.The team of FEEDING CONCEPTS is known for Designing CUSTOM MADE MENU to suit your persona.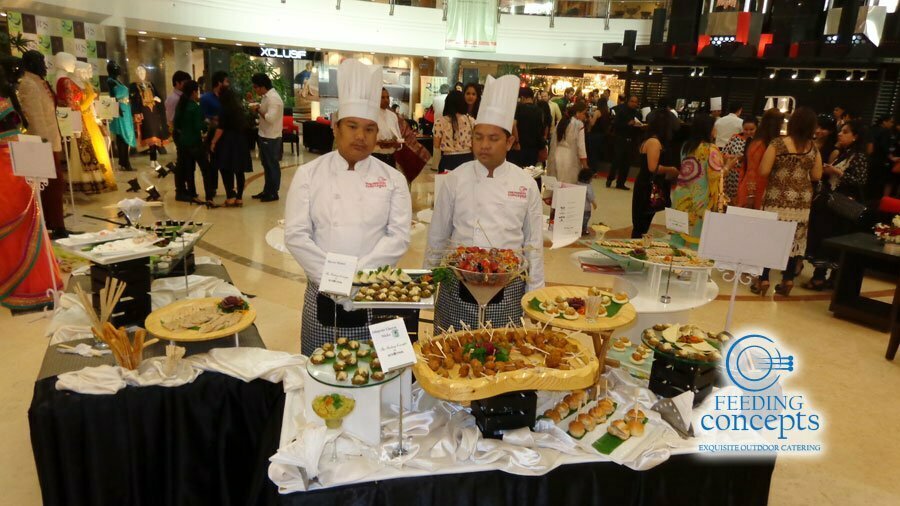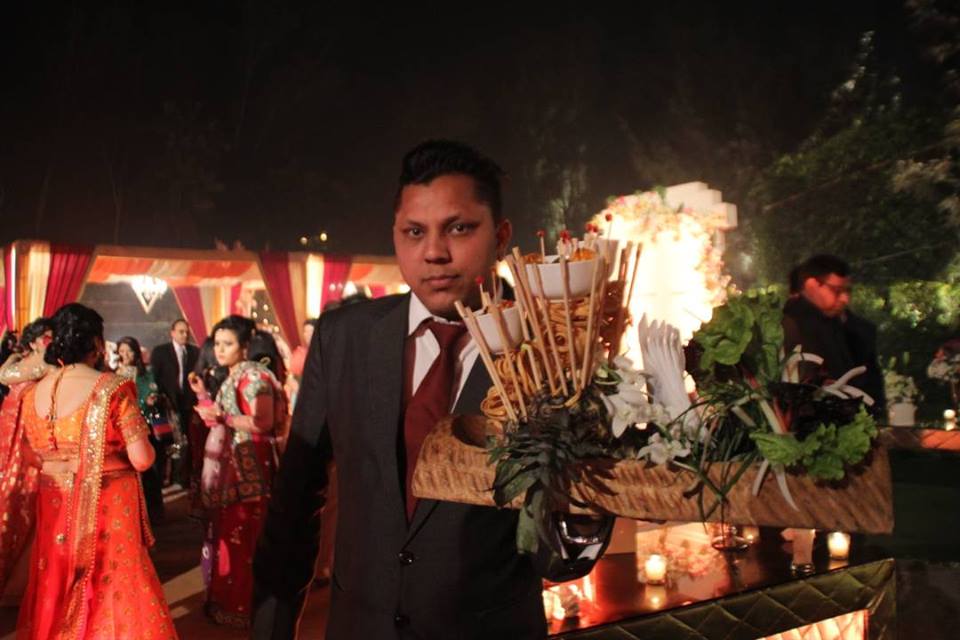 Ques. Some new concepts for wedding catering introduced by you. How are you different from the other caterers.
Ans. Yes, we have introduced a lot of new wedding catering concepts. We were the first to introduce lots of creative wedding catering ideas. These include introducing bird cages, charpae and various other creative plating designs. We also use island buffet system for the wedding party.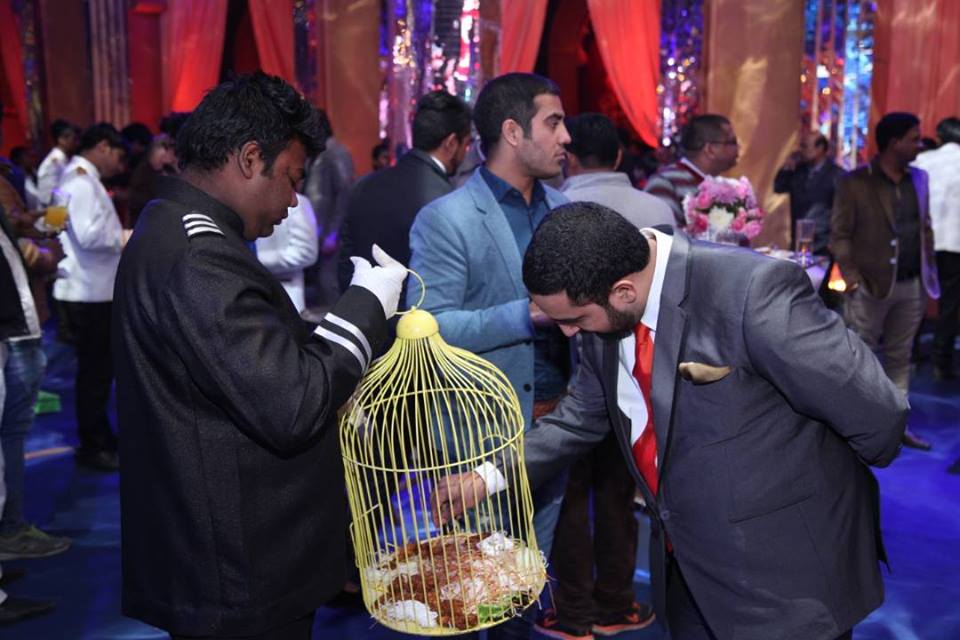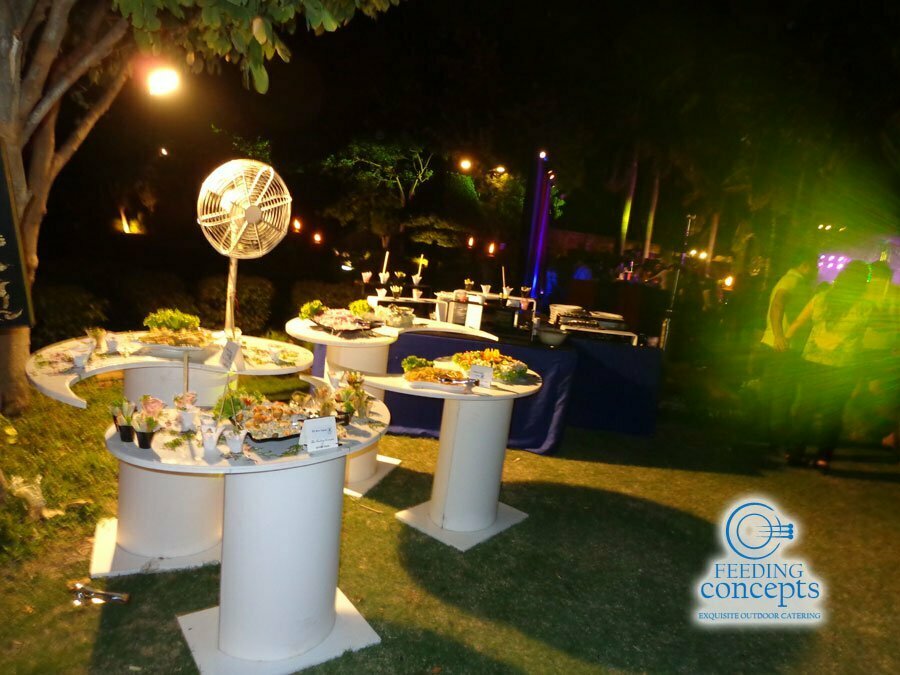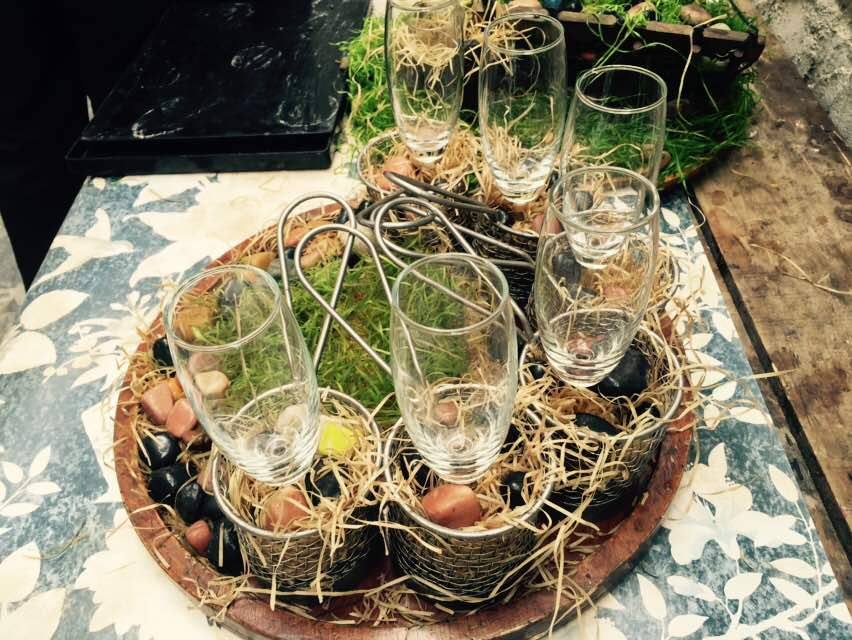 Ques: Do you offer tastings?
Ans: Yes, of course, we do. We provide the tasting of every food item the couple and their family demands. We make sure that the couple and their family are fully satisfied and pleased with what we have to offer.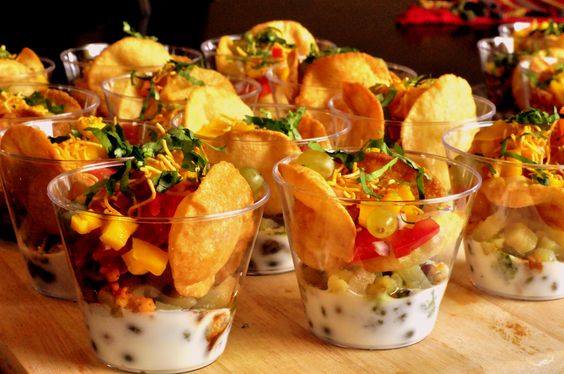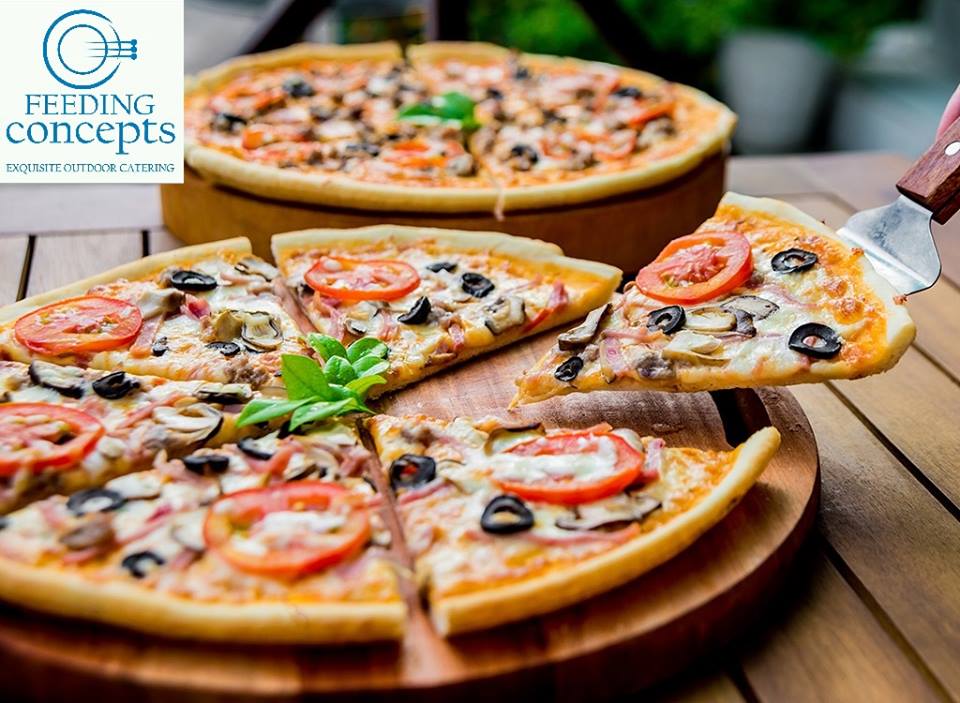 Ques. What's the average price range and does the caterer offer packages?
Ans. We start with 1500 per plate for vegetarian food and for 1800 per plate for non-veg food. The price range varies with the demand of the wedding family. We make sure that we provide everything that the couple and their family wants.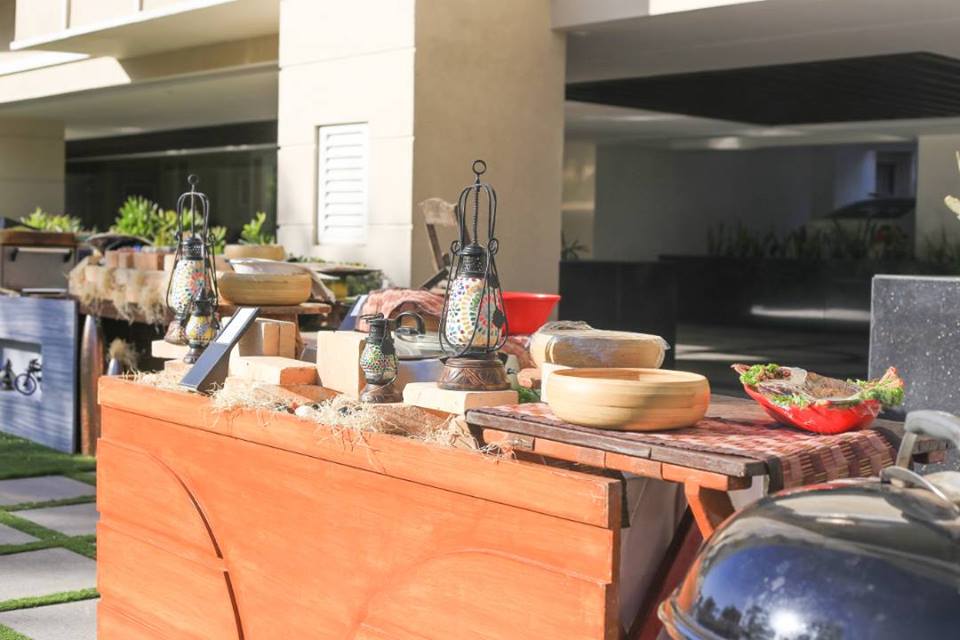 And now the final question: How will you handle last-minute requests?.How flexible are you with the customers?
Ans: Yes, That happens a lot. And we handle them with ease. We even cater for the destination wedding as well. We try and cater to every last minute needs. We believe that the couple and their families should be completely happy and satisfied with our food and catering services.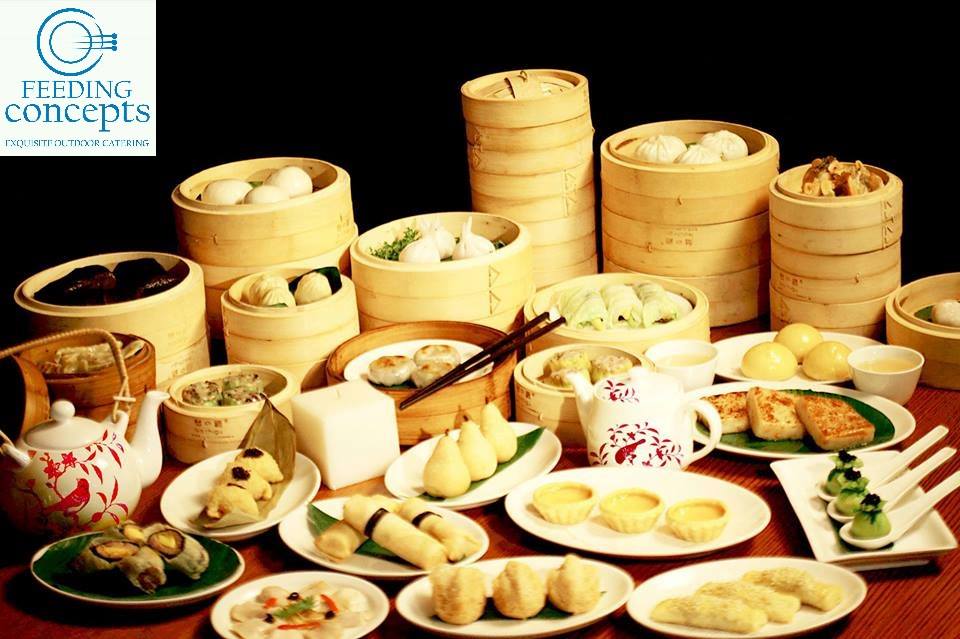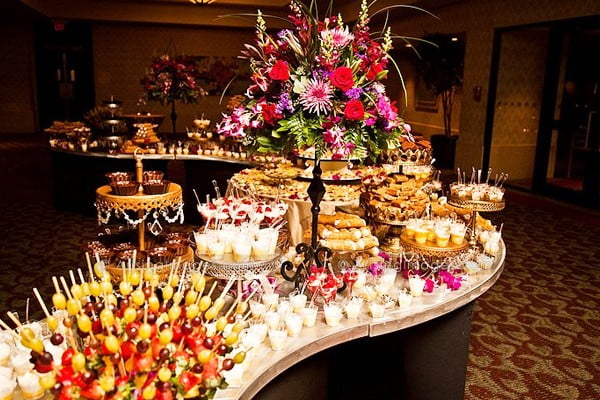 Wedding catering is indeed a very interesting and blooming field. And as much as options we have in multiple cuisines to offer and eat. We also have the options of various wedding caterer. Feeding concepts is our vendor partner and offer excellent wedding catering services. Hope this blog helped you to know more about Wedding Catering and the new catering ideas you can use.